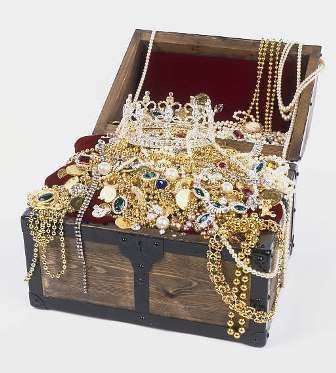 We've discovered a hidden cache of treasures. And amidst, there was a large triple-secured chest full of ancient wands. Amazingly, those wands are still working. Could it be magic?
While we kept the jewels we'd like to offer those awesome wands to the public wizarding community.
You still have to figure out how those wands work, although there were some strange scrolls accompanying the magical instruments.
Wir haben einen versteckten Schatz entdeckt! Inmitten des Goldes fanden wir eine dreifach gesicherte Kiste voller altertümlicher Zauberstäbe. Und sie funktionieren sogar noch. Kann das Magie sein?
Während wir das Gold und die Juwelen behalten, soll die gesamte magische Gemeinschaft an den Zauberstäben teilhaben können. Aufgrund des gefundenen Schatzes bieten wir sie zu einem günstigen Preis für alle Zauberer dieser Welt an. Sie müssen nur noch herausfinden, wie die Zauberstäbe wirklich funktionieren, es lagen da einige seltsame Schriftrollen bei, die sicher hilfreich sind.